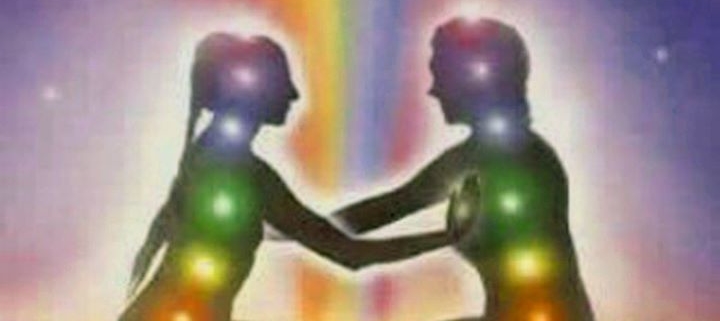 Intentions of the course: Connecting, Grounding, Loving yourself and others
💜
This Tantric Weekend is for all people who are willing to work together
💜 💜💜
Program
1st day:
💜
The Secrets of Tantric Touch – Introduction to Tantric Massage
This workshop is composed in such a way that you can learn and feel what sacred touch is so that you can allow healing energy of love into your body and life. Mastering the art of giving and receiving Tantric Massage is opening us on many levels. It –
helps to recover energy
teaches us sacred touch
raises our awareness of the body
is an Introduction to tantric sex
develops our potential for love
It is not possible to mention all the benefits of Tantric Massage but first of all it is an experience of deep inner joy, bliss, cleansing, peace and ecstasy. It is the experience of being whole. We will mainly focus on the feelings in the body and not only on the techniques.
First of all, we want to ensure that participants will experience touch, that they open up for receiving and giving on the body level, that they open up for feeling the pleasure of being a giver and receiver of a massage. We want to go deep into the levels of feeling pleasure, bliss, and flow of the love energy. We want to free all the tension from our bodies, let them go away to make more space in the body, to make in the place of the blockages space for the flow of life energy.
💜 💜 💜
2nd Day
💜
Preparing for Awaken the Kundalini Energy
Kundalini Energy, serpent power, is the strongest energy available to experience by the human body. In some cultures, awakening the Kundalini energy is recognised as enlightenment, a blessing, the goal of life, and biggest liberation.
Suddenly all your senses are 1000% awake. You may see, feel, experience things what you were never before aware of. Your ecstasy may shift to another, higher level. The intensity of life at that state may increase to the point that it may scare you.
Be prepared. Be aware. Observe and accept. Or even better – permit yourself to be. To be who you really are. Recognise the god/goddess within – feel it and become one. Life will never be the same. You're not alone.
💜 💜💜
3rd Day
💜
Journey to Awaken the senses Ceremony
Listen to the quiet whispers of your own body.
Shhhh…..
When we fully experience our senses, we enter into the heart, into love with existence. And instead of thinking about and analysing the world, we love it, we feel it, we become a part of it. We experience the bliss, ecstasy and deep fulfilment that can come to us through our senses. To practise this, we do a ritual that awakens each sense in turn and allows ourselves to absorb this bliss in our hearts.
This is a totally yummy, delicious and deep meditation that touches the body, heart and soul. For anyone who wants to expand the experience of their senses or use the body as a gateway to the self. Done to each other it is a great way to connect and feel gratitude and more love and sympathy for your partner. It awakens the child in us, a child who is playing the adult games of love.
💜
Closing and Sharing of the whole Course
Share and integrate your experiences!
💜💜💜
What you may learn?
– Basic of Tantric Massage
– How to express and respect each other boundaries and wishes
– How to sublimate and bring the sexual energy to the higher chakras instead of losing it through the peak orgasm
– Some of the Tantra Kriya Yoga
– One of the ways of tantric communication: Speaking from your heart
– Wisdom about chakras and the importance of using it
– to get into more contact and communication with our bodies.
– to break the taboo about talking about sexuality, emotions etc.
💜💜💜
What you may Experience:
– We will receive some rituals
– Healing may occur.
– Ecstasy-like never before – may happen
– Healing of your sexuality, past traumas, blockages
– Higher, longer ecstasies than you have ever had before without the need for having an ejaculation or even an erection
– Other, higher states of consciousness
– Connection within, with your partner, with the group
– Liberating from conditioning
– Love
– Friendship
Your life would never be the same.
💜💜💜
By who?
Michal Kali Griks – Founder of Tantra Movement
Michal dedicated his life to spreading the teachings of Tantra. When he discovered Tantra fourteen years ago, it completely changed his life. He followed his heart and completed several trainings in Tantra and Kundalini Yoga, including intensive study at the Rasayana Academy in the Netherlands.
For eight years, he has been sharing his vast knowledge of Tantra and passing on his enthusiasm, love and experience in his retreats. Since he started to train teachers as well, the Tantra Movement Team is growing – and so is our love through which we aspire to make the world a more beautiful and loving place. Join us on this journey!
💜 💜💜 💜
About the whole course (4 modules):
By completing the whole course, you fulfil all requirements to receive a certificate of the first level in Tantra Movement School.💜
This Tantra Course for beginners and advanced on Koh Phangan as a whole is created to help you go deep into your inner ecstasy, bliss and healing. The whole course contains 4 modules = 14 Workshops, which each have a different subject and take around 3,5 hours. The exact setup and time are adjusted on the needs and energy of the group.
💜 💜
What will you experience in this Tantric Course?
This Tantric Course on Koh Phangan is designed as a tantric journey that begins by connecting with yourself and others on a heart-based level, opening to your subtle energies and creating inner space for ecstasy. The exploration takes us through different phases of development, such as self-love, masculine and feminine energy, sacred sexuality, love communication, the discovery of joyful intimacy and the acceptance of sexuality as a sacred path to wholeness.
💜 💜
We support Healing
We support the participants in healing wrong conditioning, guilt, shame and trauma around sexuality. Instead, we strive for a joyful, spontaneous and natural expression of the emotions that arise. This also includes feeling one's own limits and communicating them.
In this Course, you will experience the union of sexuality, love and spirituality as a profound initiation into the world of Tantra.
💜
Costs / Contribution:
Early Bird. 2 Months before Course
200 USD per person
350 USD per couple
Normal Price:
250 USD per person
450 USD per couple
Special discounts:
*When you do the whole course (4 modules) – 700 USD
*Together with Tantra Massage Course cost only 1500 USD
*When you like to go deeper to learn how to become professional masseur, assistant, practitioner, teacher, please contact us individually to get special prices.
If cost is an issue and you would really like to join, do not hesitate to find a solution with us.
💜
Where:
Tantra Movement // Koh Phangan // Sri Thanu
https://goo.gl/maps/SRFBhuZuZGQnhWfXA
💜
Check our website for more info:
and do not hesitate to ask the questions
Michal Kali Griks (FB)