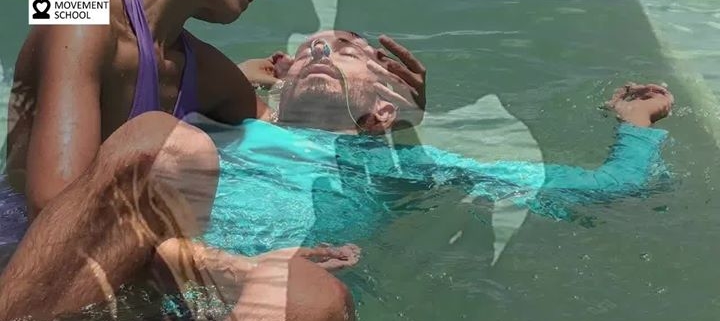 Watsu, Water Flow, Contact Improvisation under Water, Free Diving, Ice Bath, Snorkeling, Dancing with the sparkly plankton… Everything that may fit into Water Tantra, I practised with courage and intention of combining my two powerful passions: Water and Tantra – Two great sisters, two pleasures and two potential healers.
💜
Water it's the second element of the planet. It's the second chakra, which means intimacy, flow, transformation…
💜
Chakras are all equal but not without reason; some consider this chakra as one of the most tantric ones. Our bodies are from more than 70 % of water… I'm double Pisces, so no wonder I feel profound connections and love to water.
💜
Whenever I have a chance, I go swimming. When I'm in the water I do not only swim – I play, I dance, I enjoy, I love, I breathe, I don't, I challenge myself, I exercise fear, I fight against the waves…. even simple shower may guide you into so many ecstatic experiences… Aqua tantra…another passion of us, we would love to share with you.
💜
You're welcome to join me on the premiere of experiencing the fruit of Water Tantra.
💜
We invite you to a full day filled with three sessions in the ocean and/or in the pool to pioneer with me this new path.
💜
As a single drop of water may drain the rock, step by step, we are happy to guide you into healing, liberation, bliss, love…
We are drops in the ocean, all being one. Love​
💜
By who?
Michal Kali Griks – Founder of Tantra Movement
I experienced Tantra for 15 years. Since nine years I'm teaching it more and more intensively.
I'm so passioned about Water than, especially living at Koh Phangan, I tried almost everything what may connect me to the idea of Water Tantra. Especially tort by Yubiry Martin and practised her water wisdom for the last few months, it's making me honoured that I could support this beautiful creation.
💜
Costs /
Early bird up till 1st July:
80 USD per person
140 USD per couple
Normal Price:
100 USD per person
170 USD per couple
For those who like to try it out, I offer promotional sessions just 500thb per person. Contact me to schedule appointment
Only now, 50% discount for the people, who are struggling with the money ♥
And for those who have REALLY less money here are few options.
From the best for us to the less attractive
1
Find 2 people – you get for free
2
You pay part of the amount and the rest you give me back when there is more abundance in your life
3
Half paid half worked
You pay 1/4 of the full price and you work 3 hours for each day of the course
4
hour per hour
exchange hour of my course for an hour of your work
Another option for everyone, not only for the people wanting to join – you get 10% cash from the price of the people who you attracted
We appreciate best long term volunteers.
We may provide accommodation and life in our community for some
There are a limited amount of places for these solutions so please do not take them when you REALLY could not afford
If cost is an issue and you would really like to join, do not hesitate to find a solution with us
Whenever this would be really too much and you would really like to join, do not hesitate to find a solution with us
💜
The amount of the participants this time is very limited
Michal Kali Griks