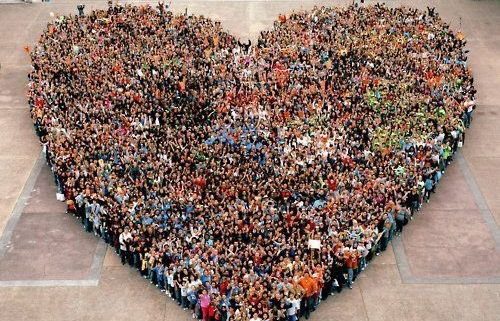 Three years teaching, one year School Of Tantra Movement – time for anniversary gift. It is a 

Vision

…

Our vision is:

Sharing love, being love, making love…

Sexuality as one of most close, most intimate expression of love…

Unfortunately no one thought us, this one of the most important thing in life for majority of us. We could be lucky if we got some good and not bad examples from our parents…

How it come that this big power, what is love, this tremendous energy what is within each of us, our sexual energy is not known, not used, suppressed, ashamed or/and used mostly in wrong, dirty way ?

How it come that our sacred body is brought in to the only role, to sell the products or to addict to sex through pornographic perversion ?

Lucky, We experience that in completely different way… Our sexuality is giving us power, is healing our wounds, is bringing us higher on all possible levels – physically, spiritually, materially…. It strengthens our love in to the deeper levels and is bringing us in to not known yet to us other dimensions.

Tantra is giving us tools to liberate ourselves, to increase intimacy in our life, to bring ecstasy and passion in to every good thing what we are busy with. Tantra is rising our consciousness together with the consciousness of the planet.

We feel is necessary to share with others this whole, never ending and constantly developing us experience.  For goodness of their lives, for surviving of their relationships, for healing the wounds of the past in individuals and in whole society. For bringing solutions for all types of crisis what humanity is facing nowadays.
There is strong reason that this, hold in the secrets for centuries wisdom now is revealed to all of us. Don't miss the chance. Joint the movement. Create your own way or share the path with us !
What we are busy with ?

School Of Tantra Movement is a initiative to spread wisdom of tantra, love  and sexuality through workshops, courses, lectures, texts and other ways of energy…
What is our vision ?

-To bring the knowledge of tantra to wider parts of the society,

-To create the movement based on love, what would help in changing the world in to the better place…

-To build community around us where we would create more healthy and free society


How we going achieve that ?

-With you

… so we going to involve everyone who feel the same in to creative process of bringing those changes. ( time for you to make a move in to our direction ? )

-By continuing sharing our experiences in School Of Tantra Movement

-By printing and publishing more things what may in simple way help everyone use wisdom of tantra 


What are our further dreams ?

-Building the place where we may share tantra…

-Creating the communes (something like Osho, but not exactly)

-That everyone use tantra. That each person is able to benefit and use of the PC muscle and use of observing the breath. That such a things are learned in basic schools. That intimacy, love, tantra and sexuality is not more tabu but is consider as main thing in human education. That, We are able to fill up whole dam square with loving couples sitting in shiva shakti and everyone respect it as sacred love…

-That social, mental, environmental, economical crisis is solved with great help of tantra

How you can help?

-First: we would like to thank to all who are already participate in School Of Tantra Movement for supporting us. Every workshop what you are been is helping us to sustain our 

vision

 of life what is tantra. So keep on <3

-Second: think, feel, see how you can support our 

vision

 in any other way, share ideas, don't hesitate to ask the questions… and just do it… bring the thoughts in to ideas, ideas in to action.Create Love on all possible levels.
-Let's do it together. Together we are stronger. Together we can do much more. Together we win…


Love and light

https://tantramovement.com/wp-content/uploads/2014/09/human-heart-love-heart.jpg
400
500
Tantra Coach
https://tantramovement.com/wp-content/uploads/2019/01/Logo_400x200-300x146.jpg
Tantra Coach
2014-09-26 11:09:00
2019-05-08 15:22:40
Vision Of School Of Tantra Movement